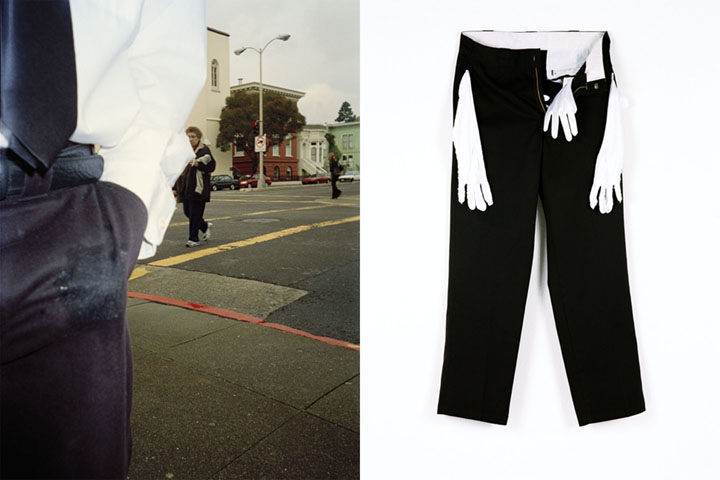 Private(s), San Francisco, CA, November, 2002

I replaced the pockets of my pants with long white satin gloves. There is a cum stain on pants in the picture on the left side (a little hard to notice). Part of the Service Series.
I became fascinated by places such as public restrooms in which a person occupies a piece of public space in a personal way for a short amount of time. Private(s) was my attempt to have a private moment in a public place.
This is one of the diptychs that I created to deconstruct the uniform that I was wearing in many of my performance pieces from 1999-2002 in which I was taking on the role of a service person or busboy. There are seven diptychs in all that deconstruct my black shoes, black bag, black socks, black pants, black belt, white shirt and black tie. 2002-2004.